Organization I am sponsoring during my Thru-Hike of the AT
Covid-19 Update:
I delayed my 2020 thru-hike to 2021. I will begin my journey in March 2021. Stay tuned and please subscribe to my YouTube channel for future updates and videos of my hike. Here is a direct link to my channel.
For my 2021 thru-hike of the Appalachian Trail, I'm recommending you check out the PAWWS (Paws Assisting Wounded Warriers) organization. Their mission is "To enrich the lives of disabled veterans with the use of service dogs and to educate the public on the benefits of our service dogs".
Sports players are rewarded with millions of dollars while our veterans hardly earn enough to make a living but they fight unselfishly for our freedom all over the world. Please thank a veteran when you see one. PAWWS takes donations on their web site HERE.
If you make a donation, please tell them that JLDRDOTCOM on YouTube sent you. I make no money by doing this but would like to help them in this way.
Backpacking and Hiking Products I Recommend
Note: Some of these links are affiliate links that I can earn a penny or two on. There is no extra cost to you for clicking on them.
Make sure you order your size!
Note: If you don't see the links, try a different browser like Chrome, Edge, Internet Explorer or Mozilla Firefox. Some browsers block links for privacy reasons.
In preparation for through hiking the Appalachian Trail, I have done extensive research on backpacking equipment that is reliable, lightweight or ultralight. Shown below are links to most of the equipment that I will be taking on my through hike. I have divided the products into the major categories that a hiker considers.
—Cooking—
MSR Pocket Rocket Stove:
Snow Peak Hot Lips, MGH-001, Set of Two, Silicon, Designed in The USA, Heat Protection, Lifetime Product Guarantee:

NikaGrace Blue Color Titanium Spork with Bottle Opener:

—Sleep System—
Therm-a-Rest NeoAir Xlite Ultralight Backpacking Air Mattress, Large – 25 x 77 Inches (weight with Schnozzel shown below 1 lb 2.6 oz):

Exped Schnozzel PumpBag 8 oz:
Note: To fill the sleep pad I recommend above (Therm-a-Rest NeoAir Xlite), you will need to build an  adapter as shown in my video here.

—Bear Container—
Ursack Bear Container:
Note: Get the size that will fit your food

LOKSAK – OPSAK Reusable Storage Bags – 12″x20″, 2 Pack
by LOKSAK
Note: I put my food inside this bag; seal it and put it inside the Ursack Bear Container

—Water Filtering and Hydration—
Cnoc Outdoors Vecto 2L Water Container, 28mm Thread, Orange (Compatible with Sawyer Squeeze filters <3.5 oz)

Cnoc Outdoors Vecto 2L Water Container, 28mm Thread, Blue (Compatible with Sawyer Squeeze filters <3.5 oz)

Sawyer Products SP131 PointOne Squeeze Water Filter System with 3 Pouches (I couldn't find just the filter)
Sawyer Squeeze Filter weighs 3.4 oz

Sawyer Products SP128 Mini Water Filtration System, Single, Blue (This is the mini)

Tornado Tube – Assorted Colors:

—Hygiene and Sanitation—
Lightload Towels Compressed Wash Cloth Hand Face Disposable Washable Non Microfiber Quick Dry Pack Camp Travel Towel .5 oz 3 Piece 12×24 inches:

Ayurvedic Herbal Toothpaste Fresh Mint by Auromere – Fluoride-Free, Natural, with Neem and Vegan – 4.16 Oz (5 Pack):

MOUTHWATCHERS Doctor Plotka's Antimicrobial Floss Bristle Silver Folding Travel Toothbrush, 2 Pack:

Bodyglide Original Anti-Chafe Balm (2-Pack, 1.5-Ounce):

TheTentLab New Improved Deuce(R) Ultralight Backpacking Potty Trowel – Now in 3 Sizes (Green, 3):

Nalgene foldable Pee Bag 2.3 oz (Wide Mouth Cantene 48 oz.):
Yes, I said Pee bag. This bag is flexible and rolls up so you can put it in your external pack mesh pocket. I hate getting up in the night and this bag is large enough to use TWICE in the night without leaving your warm tent. Empty it in the morning and rinse it out.

—Hiking Clothing—
ExOfficio Men's Give-N-Go Sport Mesh 6" Boxer Brief,Large,Black:

Rymora Calf Compression Sleeves Men Women Shin Splints Running (Pair Black) (L):
After a day of hiking, i pull these on at night before going to bed. They help prevent cramps.

3 Pack Injinji Run Lightweight Mini-Crew Performance Sport Socks h (Black, Large):
Wear these under the Darn Tough compression socks to prevent blisters.

Darn Tough Trail Legs OTC Cushion with Compression Sock – Men's Black Large:

Under Armour Men's Tech 2.0 Short Sleeve T-Shirt, Black (001)/Graphite, X-Large:

Under Armour Men's HeatGear Armour Compression Long Sleeve, Black (001)/Steel, X-Large Tall:

Under Armour Men's HeatGear Armour Compression Long Sleeve, Black (001)/Steel, Large:

Xero Shoes for around camp:
I like the Z-Trail – Men – Black / Multi-Black-Men (12.2 oz) and wear them around camp to air out the feet.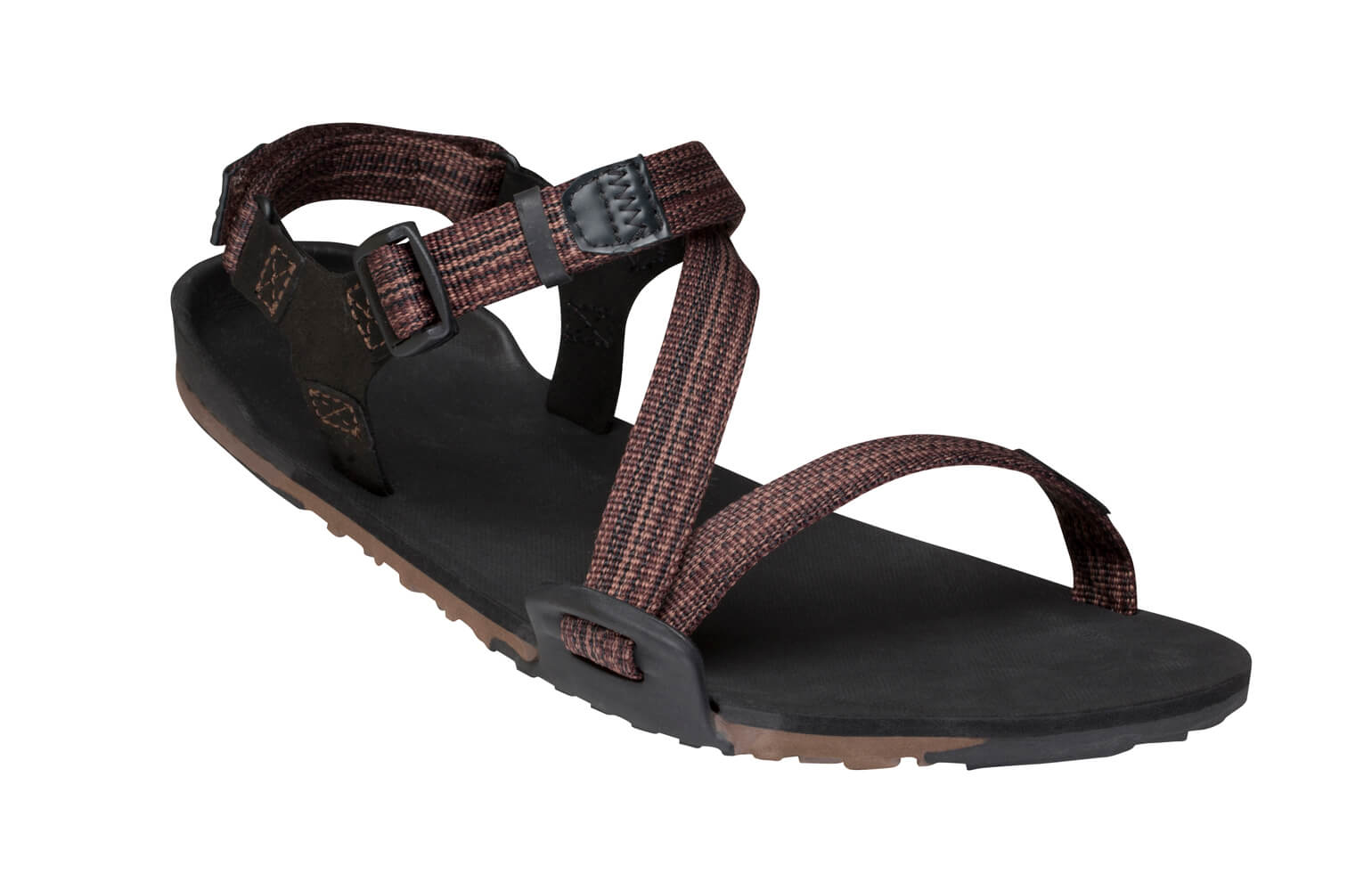 —Hiking Gear—
Therm-a-Rest Z Seat Cushion Insulated Sitting Pad, Limon/Silver

AceCamp 3940 Portable Lightweight Mini Waterproof Folding Mat, Foam Sitting Pad for Outdoor Activities, Foldable Kneeling and Seat Cushion for Comfort, Red 1.3 oz:

Gear Aid Tenacious Tape Repair Tape for Fabric and Vinyl, Black, 3" x 20" (2 pack):

Gossamer Gear Pad (for under my sleep pad 2.7 oz):

Gossamer Gear Liteflex Hiking (Chrome) Umbrella 8.5 oz:
—Electronics—
Vlogging Microphone, Equipment & Misc:
Lavalier Microphone and Lapel Microphone for iPhone, iPad, Android, and Other Smartphones – Easy Clip on Microphone Perfect for Recording a Podcast, Vlog, Interview, YouTube:

Pedco UltraPod Lightweight Camera Tripod:

Etekcity Digital Hanging Luggage Scale, Portable Handheld Baggage Scale for Travel, Suitcase Scale with Rubber Paint, Temperature Sensor, 110 Pounds, Battery Included:

—Tick Prevention—
Sawyer Products SP6572 Twin Pack Premium Permethrin Clothing Insect Repellent Trigger Spray, 24 oz:

—First Aid—
Cork Massage Ball: RAWLOGY Ultra-Firm Cork Massage Ball Set (Mini 1.9″) for Myofascial Release and Tension Relief || Made from Eco-Friendly Recycled Cork:

—Backpacking Food—
Justin's Honey Peanut Butter Squeeze Packs, Gluten-free, Non-GMO, Responsibly Sourced, 1.15 Ounce (Pack of 10):

Greenbelly Backpacking Meals – Backpacking Food, Appalachian Trail Food Bars, Ultralight, Non-Cook, High-Calorie, Gluten-Free, Ready-to-Eat, All Natural Meal Bars (Variety, 4 Meals):