An Outhouse Located at
Penn's Store in Gravel Switch, Kentucky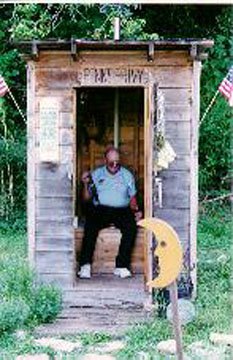 This Outhouse is located at Penn's Store in Gravel Switch, KY
Photo from F. W. Shryock (Used by permission)
This Outhouse is called Penn's Privy. It is located at Penn's Store in Gravel Switch, Kentucky. The store was established in 1850. It is the oldest (still in operation) general store in Kentucky. I assume the contributor is the person in the photograph!
---
---
Have you seen all the Outhouses yet?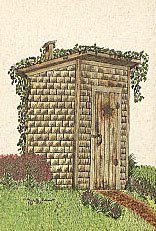 Return to the Outhouse Tour by clicking HERE!
---
Stamp here to "dump" mail to the official Outhouse Curator...


---

Return to my home page...
---
Copyright © 2000
This Home Page was created on August 6, 2000
Most recent revision August 6, 2000